Hello and welcome to my page!
Here I give a brief introduction to potential employers and partners about me and my educational background and briefly present some essays I have written.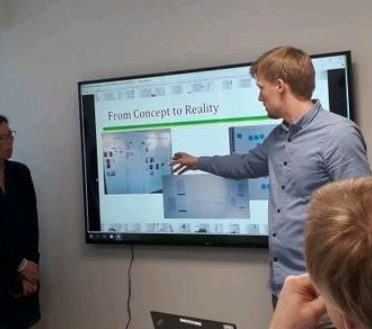 My profile
Over the years, I have alternated work and travel with gradually building on my education portfolio. The basis of my profile is based on political science, language and informatics, which I then supplemented with educations in, for example, sustainable development and environmental law. My degrees are a Bachelor of Philosophy degree in German, a Bachelor of Politics degree and a Master's degree in Political Science and a Master's degree in Informatics at Umeå University.
By alternating training with work and travel within and outside Europe, I have gained broad knowledge and good understanding of various societal issues and societal systems from the local to the global level. During my time as a trainee at the Swedish Embassy in India, I got to participate in analyzes of and reporting on domestic and foreign policy, in work at the consular and economic units and in business promotion work.
I have very good knowledge in IT and in study design, quantitative and qualitative methodology where I have experience of analyzing, compiling and presenting different types of materials and data in several languages. My language skills are very good, I speak and write in three languages. Swedish is my mother tongue and in addition I speak German and English both orally and in writing.
Over the years, I have always worked alongside my studies to finance these and my various trips that I either made as part of studies or during planned study breaks. From these works I have many years of experience in customer service.
In the following, my academic essays are presented very briefly and with links for those who want to read more. A recurring theme in my essays has been the citizen in political processes historically and in the present, social movements and work in civil society with both Swedish, European and non-European focus.
Language & experience abroad
My studies in political science (essays are presented below) made me understand the importance of digitalisation for societal change processes. In an essay in informatics from this year, I wrote about the e-democratic tool e-petition, also called e-proposal. It is a relatively new tool for citizen dialogues in Swedish municipalities that takes advantage of the opportunity of digital technology and which is a potentially important element in our democracy. To make the essay's results easily accessible, I have built a website where selected parts of the essay have been translated from English to Swedish and supplemented with graphs and other visualizations, see https: //www.e-förslag.se. With this knowledge of what creates influence, my company offers e-proposals.
s
In one of my essays during the master's program in Political Science, I studied and analyzed protests in 2019 against the sale of the public utility in northern Sweden. It was a comparative study between Umeå and Luleå where digital work for mobilization, organization and commitment was important. The differences between Umeå and Luleå were made visible in analyzes of variables and conclusions were drawn about their impact on the tendency to protest against the sale of the public utility. What seemed to explain the tendency to protest in particular was, for example, the nature of the public benefit stock, more or less democratic action in decision-making processes, the buyer's profile and ideas in one of the contexts.
Umeå och studie om benägenheten att protestera mot utförsäljning av allmännyttan
s
In my C-thesis in Political Science, I had an international theme; I chose to write about the fee reform from 2011 which was about students from countries outside the EU / EEA having to pay for university education in Sweden. The analysis described the effects of the reform on units and institutions; for example, that the introduction of fees led to fewer students applying for educations at Umeå University.
s
s
As part of my Bachelor's degree in Political Science, I applied for an internship at the Swedish Embassy in New Delhi, India. After a successful testing and thinning of applicants for me, I spent six months at the embassy as a trainee in the political section. I applied to the country because a couple of years earlier I had traveled in the country from north to south for five months. During my time at the embassy, ​​I came close to Indian society. One thing I quickly became aware of through contact with some female auto-rickshaw drivers was how women as women did not have the same opportunity for work and security as men. I therefore applied for a SIDA scholarship the following year and went back to New Delhi and wrote a master's thesis in Political Science with a placement in an Indian research organization. The thesis was about a social movement in civil society for safer public environments that through a digital presence managed to achieve success. The essay touched on current and ongoing events and phenomena, which meant that the published literature was very limited and in a language foreign to me. I learned a lot from searching for information and conducting interviews.
wert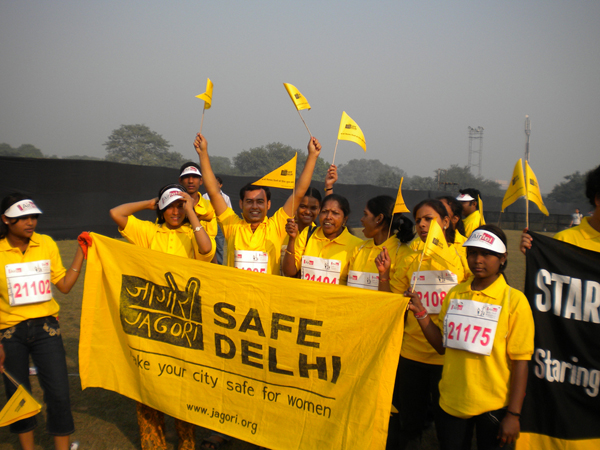 Praktik på svenska ambassaden
s
In my file. kand. in German I wrote a C-thesis in German linguistics on rhetoric in a speech by Willy Brandt. I wrote the essay in German for six months on location in Germany at the Bayerische Julius-Maximilians-Universität in Würzburg. The stay was made possible through a scholarship and from the fact that I taught Swedish at the German university's adult education. During the summer in Germany, one of my boy's dreams came true, I got through my work as a tour guide on Steve Perryman Sportstravel during the World Cup in Germany to meet some of the match heroes from the 1994 World Cup.
s
Contact: carldavidkarlstrom(@)gmail.com